Black Spokes Red Nipples Motorcycle Wheel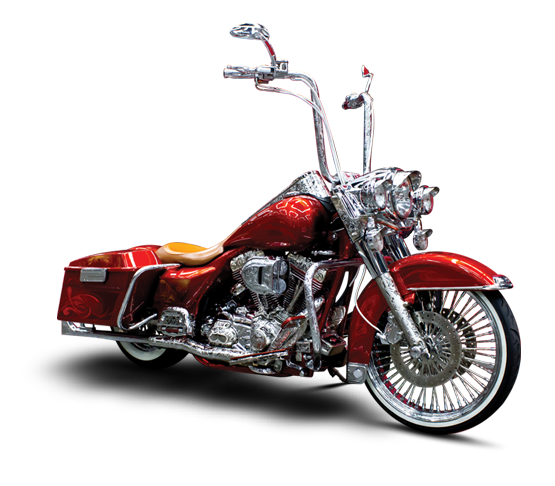 Our Diamond Cut Spokes Motorcycle Wheel Features:
– Steel Step Lip Outer
– Aluminum 6061-T6 Chrome Hub
– 3/8? Thick 304 Stainless Steel Spoke
Match with our Big Daddy air cleaner, pulley and rotor! Sinister Wheels are premium, high quality custom wheels made with stainless steel spokes, an aluminum chrome hub and have a billet aluminum soft lip outer. Perfect for Harley Davidson, Victory, Indian, Metric Cruisers and sport bikes. Purchase both front and rear wheels, matching rotors, air cleaners, and pulleys all in one shot for a truly custom look for your ride!
Build Your Bike
Want to see what your bike will look like with our custom Black Spokes Red Nipples Motorcycle Wheel?